In modern football, the trend for clubs is to move away from their historic homes into brand new stadia. We've lost some of the most iconic grounds in the UK because of this but, thankfully, some still survive.
Here is a list of the oldest football stadiums in the English Football League.
What is the Oldest Football Stadium in the UK?
The oldest football stadium in the UK is Bramall Lane in Sheffield. Home to Sheffield United, the ground opened on the 30th of April, 1855. Another historic moment for the stadium came in 1878 when Bramall Lane hosted the first ever game of floodlit football.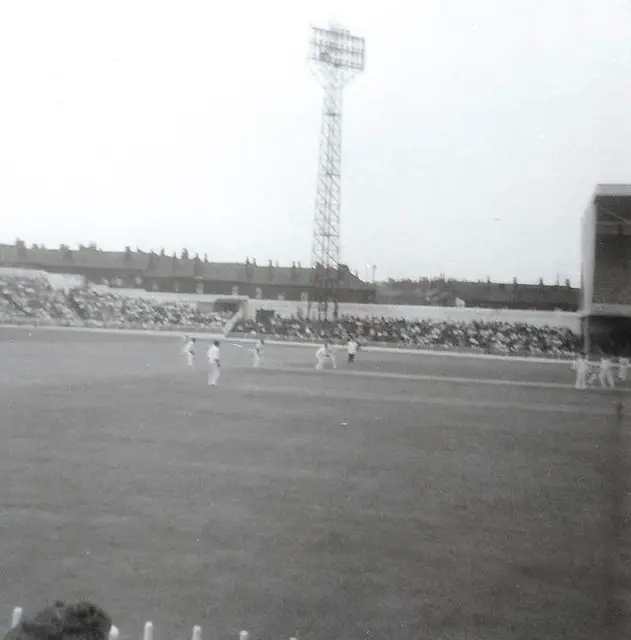 Oldest Football Stadiums in the EFL
Bramall Lane, Sheffield – 1855
Not only is Bramall Lane the oldest football stadium in England, it's also the oldest in the world. It initially opened as a cricket stadium and it even hosted a test match – between England and Australia in 1902.
Football has been played consistently here from 1862, and current tenants Sheffield United moved into Bramall Lane in 1899.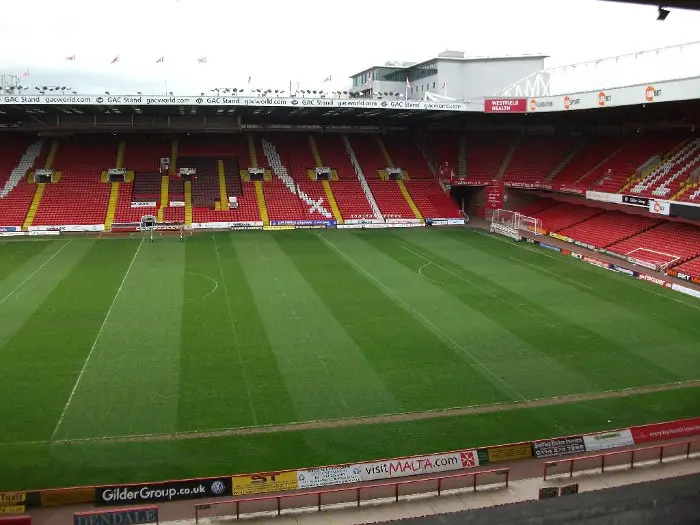 Sandygate, Sheffield – 1860
The city of Sheffield boasts the top two in the list of oldest football stadiums still in use around the UK. Sandygate is the home to Hallam FC, who have been playing on this surface since 1860.
Another ground to have been jointly used for cricket, Sandygate first broke ground in 1804, but has been in use as a football facility since 1860, so it slots into second place on this list.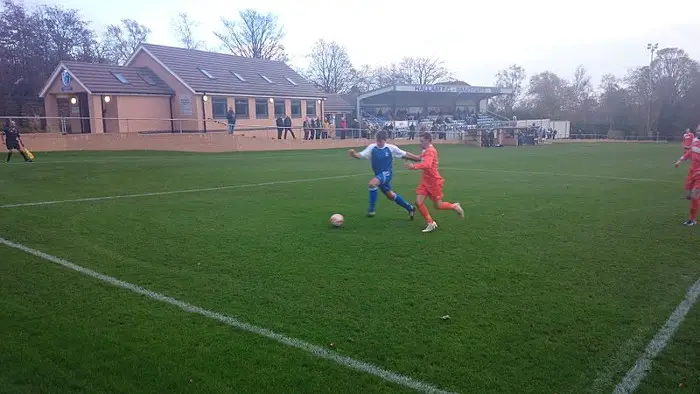 Field Mill, Mansfield – 1861
Mansfield Town still play at Field Mill in a stadium that first broke ground in 1861. It's been used as a Football League ground since Mansfield were admitted in 1931, but The Stags have been using the facility since 1919. Over the years, it's also been used for cricket, greyhound racing and rugby league.
It's been referred to by many different names, due to sponsorship purposes. For fans, it will always be known as Field Mill, and it's still the third oldest ground in the UK.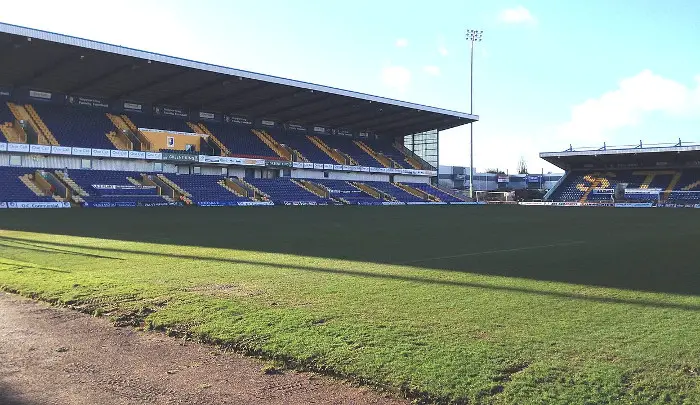 The Racecourse Ground, Wrexham – 1807, 1864 for football
While some Wrexham fans will argue that theirs is the oldest professional football stadium in the UK, the Racecourse Ground wasn't actually used for the sport until 1864. It had been constructed in 1807 and, as the name suggests, it was initially used for horse racing.
Cricket was also played here but, eventually football took over. Wrexham FC have been playing at the Racecourse Ground since 1864, and the stadium can also boast another first. It hosted Wales' first ever international match in 1877, and that makes it the oldest international football ground still in use.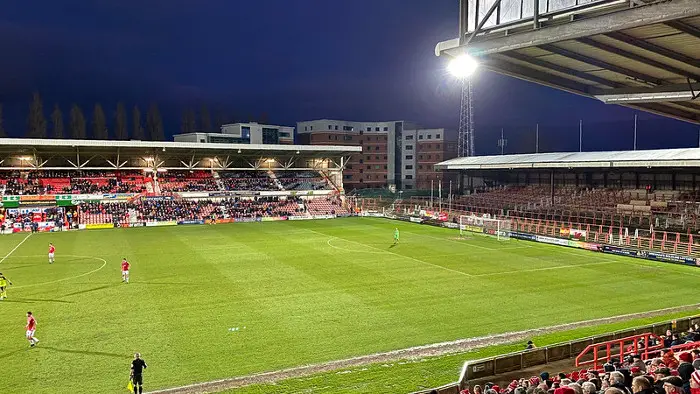 Stamford Bridge, Chelsea – 1877
Chelsea's Stamford Bridge home is currently the oldest stadium in the English Premier League. It was first used by the London Athletic Club before Chelsea FC were founded in 1905. Chelsea have played their home games here ever since, and the ground is used exclusively for football in the present day.
It's a historic home for football, but Stamford Bridge also achieved a first in the cricketing world. In 1980, Stamford Bridge held the first floodlit cricket match in the UK when Essex took on the touring West Indies.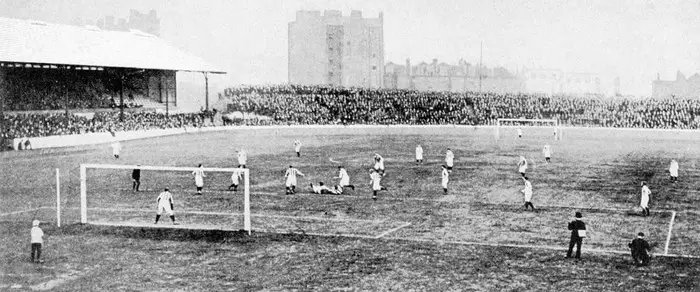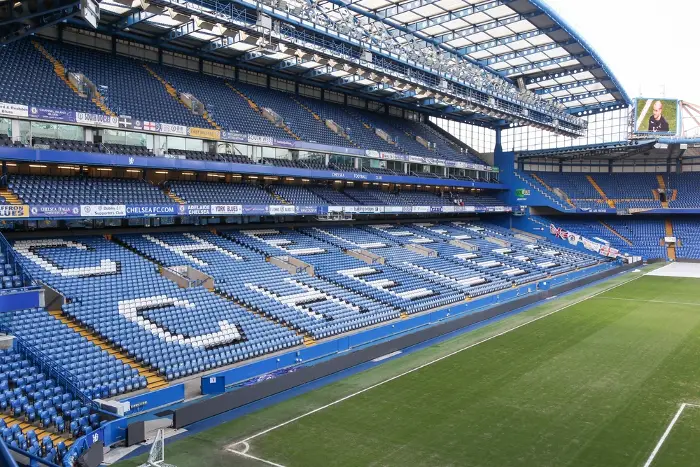 Rodney Parade, Newport – 1877
Another ground that opened in 1877, Newport County's Rodney Parade stadium is more used to the lower leagues of English football. While it's been used for multiple sports since its construction, Newport only moved here on a permanent basis in 2012.
When the club was initially formed, they played at Somerton Park. in the present day, Newport County share Rodney Parade with the Dragons and Newport Rugby Clubs.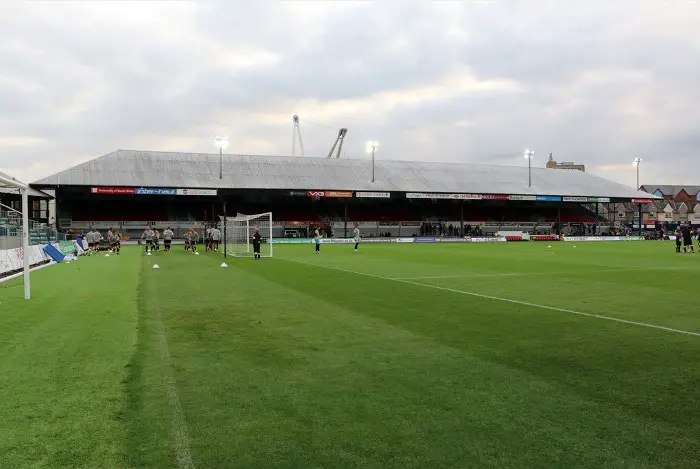 Deepdale, Preston – 1878
Preston North End's Deepdale Ground is used by one of the founder members of the Football League. Preston are one of the oldest global football clubs still in existence, so it's fitting that they have such a historic stadium.
Deepdale was built in 1875, and Preston North End began playing football here three years later.
Ewood Park, Blackburn – 1882
Blackburn Rovers are former Premier League champions, but they now play in the English Championship. The club was formed in 1875 and they began to use their Ewood Park ground when it was opened seven years later.
Blackburn purchased the freehold of the stadium in 1893, and Ewood Park has had an eventful history. Shortly afterwards, a stand collapsed when a 20,000 crowd attended a match against local rivals Everton.
Renovation work has continued for much of the ground's existence and, in the present day., Ewood Park has a capacity of 31,367.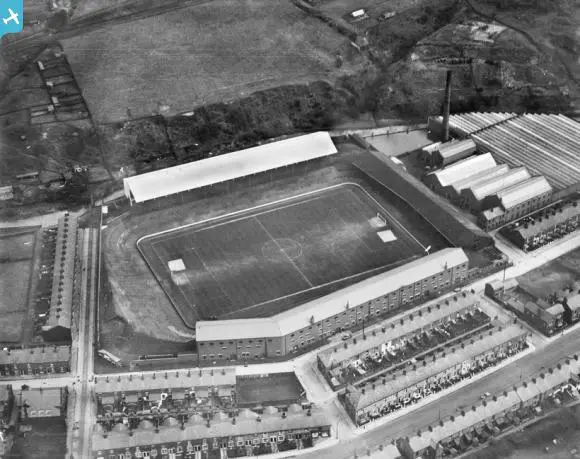 Turf Moor, Burnley – 1883
Blackburn Rovers' great rivals Burnley are next with their Turf Moor ground. It was opened in 1883 and the football club have been playing here ever since. There have been no breaks in their tenancy so, while there are several newer stadiums, this is the second oldest continuously used football ground in the UK.
International football games and FA Cup semi finals have also been played here through the history of Turf Moor. Like a lot of grounds of similar age, Turf Moor has welcomed bigger attendance in the past. The record is 54,775 spectators for a game between Burnley and Huddersfield Town in 1924, while the current capacity is 21,944.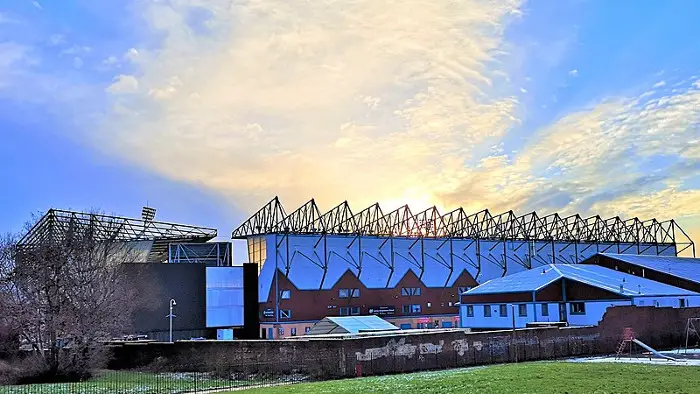 Anfield, Liverpool – 1884
Liverpool have considered plans to move away from their iconic Anfield home into a new, purpose-built stadium. Fortunately for supporters and for football historians, the club has elected to remain here and develop their existing ground instead.
The ground was constructed in 1884, but it was originally the home of Liverpool's old rivals Everton who played here until 1891. A year later, Liverpool FC were formed, and have been using Anfield ever since.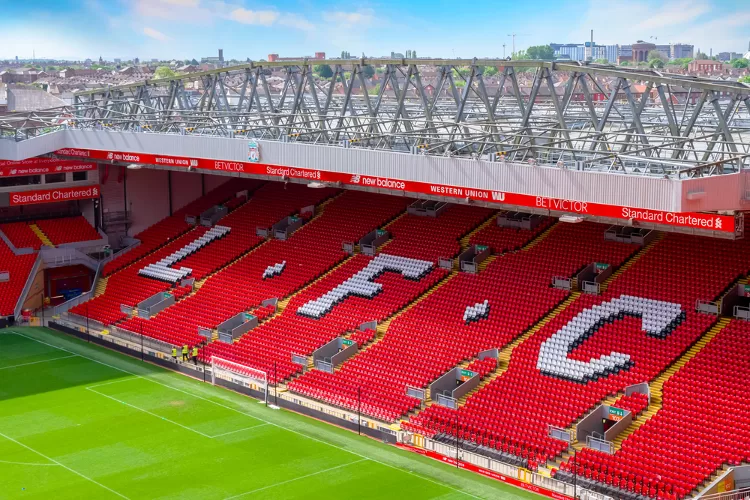 Portman Road, Ipswich – 1884
Also built in 1884, Portman Road is the historic home of Ipswich Town FC. The football team had used another pitch at Broomfield Park, but they moved here in 1884 and have played their home games at Portman Road from that point.
Like all grounds on this list, Portman Road has seen significant improvements over the years, and its current capacity is 29,673.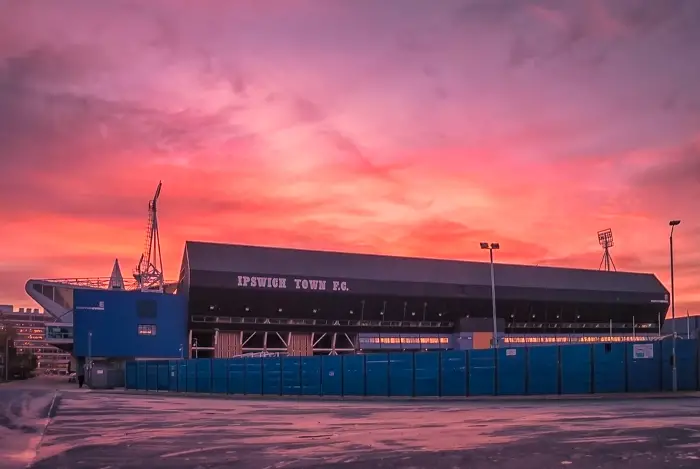 Final Thoughts
Some significant football stadiums make it onto this list, but the hope is that they remain here. Other, historic grounds in the English game have been demolished as their clubs moved elsewhere.
It's an unfortunate, but necessary trend in the modern game, where there is significant growth in the number of people who want to attend a match. Fortunately, some of the oldest stadiums in English football have survived the cull, and it's hoped that they will continue to defy the trend.