There are times when a goalkeeper finds themselves totally under siege for the whole 90 minutes of a game. The opposition are relentless, and only the man between the posts can save his side from a heavy defeat.
Here, those keepers are highlighted in this list of most saves during a single English Premier League match. Did they earn valuable points for their side or were their efforts in vain?
The Highest Number of Saves in a Single Premier League Match
David de Gea – 14 Saves – Arsenal vs Man United, 2 Dec 2017
Manchester United's David de Gea equalled a record in 2013 when he made 14 saves in this match against Arsenal. Games between these two sides usually lead to plenty of drama, and the Spanish international returned a man of the match performance to keep the Gunners at bay.
De Gea's interventions were vital as United went on to complete a 3-1 victory. The highlight of his day came in the second half when he made a crucial double save to deny Alexandre Lacazette and Alexis Sanchez.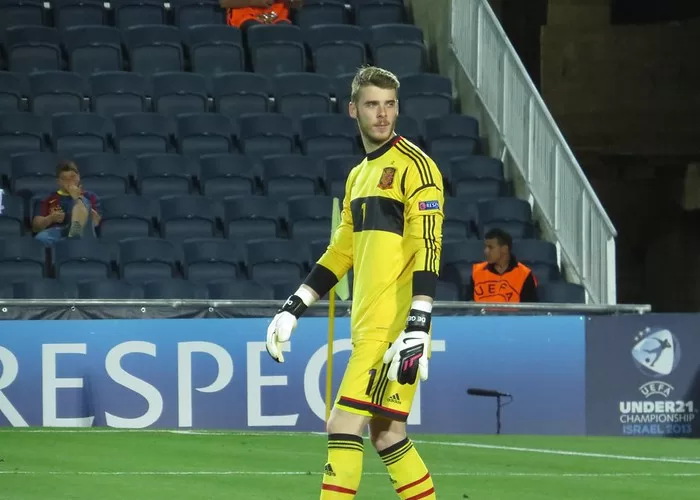 Tim Krul – 14 Saves – Tottenham vs Newcastle, 10 Nov 2013
14 saves is the record for a Premier League match, and Tim Krul was the first man to reach this mark. Playing for Newcastle United at Tottenham in 2013, the Dutch keeper kept Spurs at bay with a stunning performance.
Krul's brilliant display effectively won the game for the Magpies as they escaped from White Hart Lane with a 1-0 victory. This was a Tottenham side packed with attacking talent reaching its peak, and this was one of the EPL's most memorable performances.
Vito Mannone – 14 Saves – Liverpool vs Sunderland, 19 Apr 2014
Sunderland stopper Vito Mannone equalled Tim Krul's mark of 14 saves in this game. He was rarely a first choice in his four years with Sunderland, but this display would have kept his place in the team until the end of the season at least.
Mannone kept Liverpool out to the extent that Sunderland came away from Anfield with a rare victory. The Black Cats recorded a 2-1 win, thanks largely to the efforts of their goalkeeper.
Mark Crossley – 13 Saves – Newcastle vs Fulham, 7 Nov 2004
Mark Crossley made his name at Nottingham Forest and he earned a reputation as one of the best penalty stoppers of all time. In fact, he will be remembered as the only keeper to have saved one of Matt Le Tissier's 50 spot kicks.
Welsh international Crossley was playing for Fulham when he made 13 saves in a Premier League match in the 2004/05 season. The scoreline of Newcastle United 1 Fulham 4 will look comfortable, but it would have been very different if Crossley wasn't on such brilliant form.
At that stage in his career, Mark Crossley was battling with Edwin van der Sar to be Fulham's first choice but, when the Dutch keeper left for Manchester United in 2005, the Welshman made the number one jersey his own.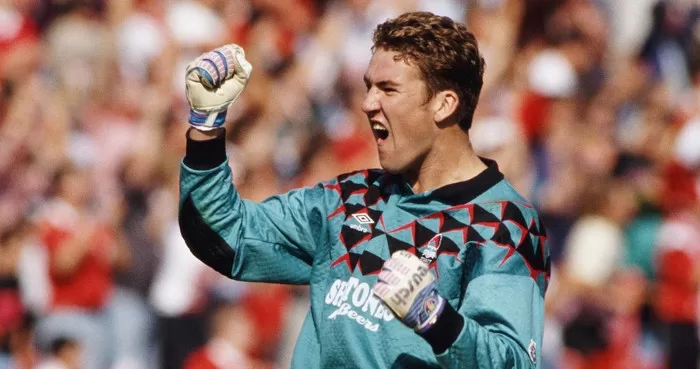 Boaz Myhill – 13 Saves – Man City vs West Brom, 21 Mar 2015
Another Welsh international keeper, Boaz Myhill, will mostly be remembered for his time with Hull City. This was the only club with whom he nailed down a regular first team place in a career that lasted for 19 years.
Myhill's most notable achievement came after he had moved on to West Bromwich Albion in 2010. In a game against Manchester City in March 2015, he made 13 saves in a fixture where City dominated possession and shots on target.
Having had a player sent off as early as the second minute, West Brom's goal was under siege for the rest of the game. Boaz Myhill did his best, but City still won 3-0 with strikes from Wilfried Bony, Fernando and David Silva.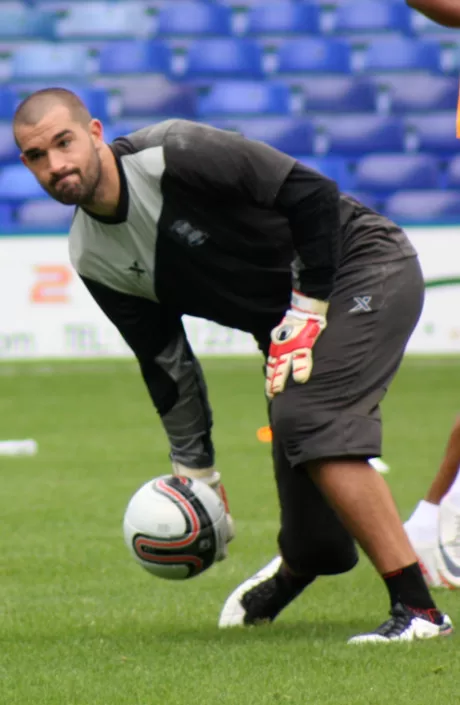 Vito Mannone – 13 Saves – Sunderland vs Chelsea, 19 Apr 2014
Sunderland's Vito Mannone is the only goalkeeper to appear on this list twice. Chelsea were the opponents this time as the Italian Under 21 stopper made 13 saves as the Black Cats attempted to keep the Blues at bay.
Considering how busy he was and how effective he could be, it's a surprise that Sunderland manager Gus Poyet, dispensed with his services, preferring to use former Manchester City keeper Costel Pantilimon as his first choice.
David James – 13 Saves – Spurs vs Man City, 8 Apr 2006
David James ranks highly on the list of Premier League clean sheets, and displays such as this made him a reliable keeper at a number of top flight clubs. James was playing for Manchester City when he became the second stopper to complete 13 saves in an EPL game.
Spurs were the opponents and the home side were denied by James 13 times, but they still claimed the points in a 2-1 win.
Lukasz Fabianski – 12 Saves – Spurs vs Swansea, 28 Feb 2016
Tottenham were the opponents once again as Swansea keeper Lukasz Fabianski made 12 saves in this 2015/16 encounter. The Polish international had previously played for Spurs' great rivals Arsenal, so he would have especially enjoyed this performance.
Unfortunately for Swansea City fans, the pressure eventually became too much and Spurs emerged with a 2-1 victory, thanks to two second half goals.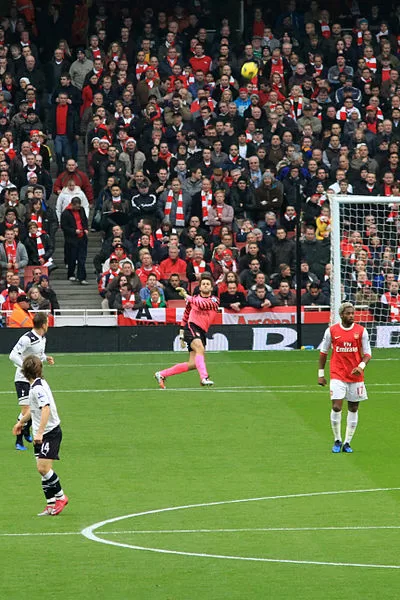 Edwin van der Sar – 12 Saves – Arsenal vs Fulham, 30th Nov 2003
Edwin van der Sar's confident displays for Fulham would eventually lead to a big money transfer to Manchester United in 2005. Prior to that, the Dutchman would enjoy his best display in the Premier League, making 12 saves in this London Derby.
Fulham travelled to the Emirates in the 2003/04 season and Van der Sar's efforts ensured that the Cottagers escaped with a 0-0 draw. The keeper would later return an incredible 12 clean sheets for United in the 2008/09 season.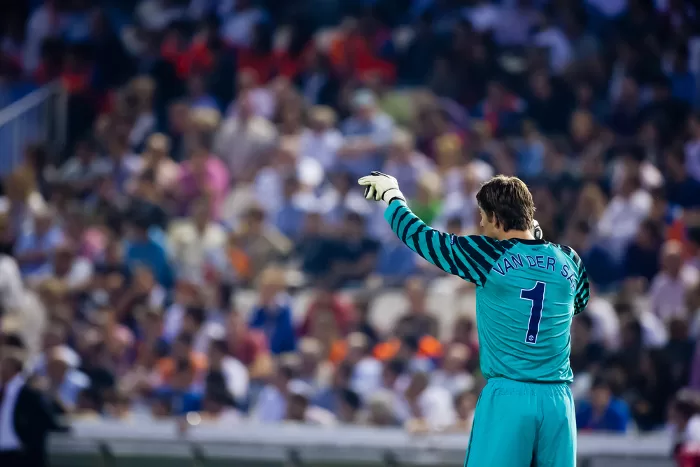 Paulo Gazzaniga – 12 Saves – Liverpool vs Spurs, 27 Oct 2019
Spurs feature regularly on this list, but this is the only occasion where Tottenham's keeper was called into action. Paulo Gazzaniga was the deputy to Hugo Lloris during his time in North London, but he proved his value to the team with this display.
Playing against Liverpool in the 2019/20 season, the Argentinian stopper made 12 saves as he looked to keep the opposition out. Unfortunately, his performance wasn't enough to stop Spurs from losing the game, but it led to calls for Gazzaniga to be promoted to the number one jersey.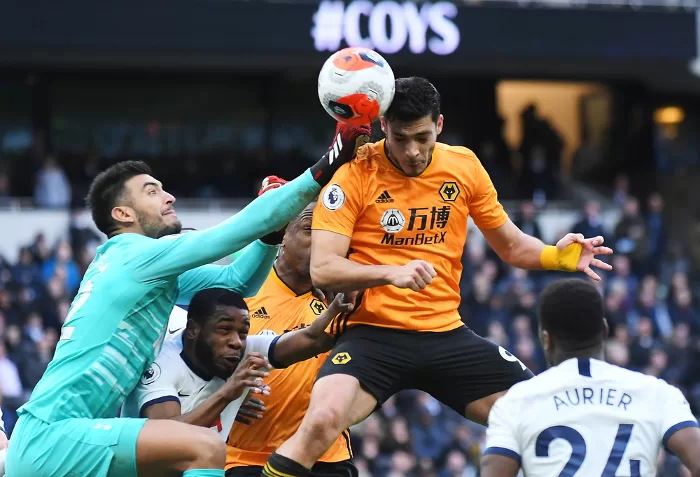 Conclusion
One thing to point out is that records were not kept prior to the 2003/04 season. Opta began to record statistics such as these from then onwards, so it is possible that there are similar numbers prior to 2003.
We can only report on the data we have, however, so this is a list of the most recorded saves in a single Premier League match. There are some of the best keepers in the EPL here, along with some who are less well known.
It's an impressive list, but will it be equalled or overtaken in the years to come? At the top of the Premier League table, clubs rely on tight defences that should protect the keeper. Further down the division, the weaker teams may leave their stoppers exposed, and we could see more goalkeepers reach the levels that are shown here.