Defenders rarely grab the headlines as much as their striking teammates. In the English Premier League, we've had the pleasure of watching some of the best in the business.
The EPL is considered by many to be the best league in the world and, for that reason, it's always attracted the best players. However, not all have been successful, and here is a list of the greatest defenders who were unable to lift the Premier League trophy during their careers.
Greatest Defenders without a Premier League Title
Marcel Desailly
Chelsea have enjoyed great success during the Premier League era, but Marcel Desailly missed out on the best moments. The French international defender arrived at Stamford Bridge from AC Milan in 1998.
Throughout his career, Desailly was known as 'The Rock' for his strength in the tackle and his consistent presence at the heart of defence. He certainly had an effect at Chelsea and the club won three major trophies in his six years there. The team would evolve into league winners, but Marcel Desailly's biggest win in domestic football came in the FA Cup final of 2000.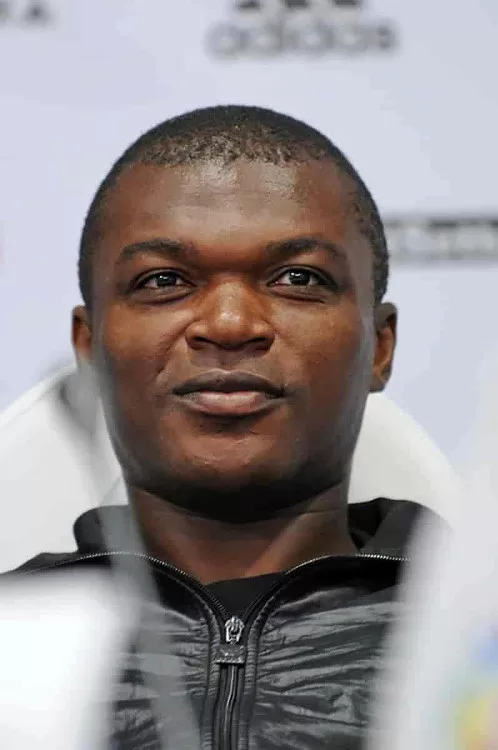 Sami Hyypia
Finland international Sami Hyypia enjoyed many outstanding moments in a Liverpool shirt. He arrived from Dutch side Willem II in 1999 and would spend ten years at Anfield. Hyppia captained the Liverpool side for much of his time there, and he lifted a number of significant trophies.
Hyppia won the FA Cup twice, in 2001 and again in 2006. Two League Cup trophies were added in 2001 and 2003, and he was part of the team that won a memorable UEFA Cup final in 2001. Sami Hyppia's best moment in a Liverpool shirt came in 2005, when the team lifted the Champions League trophy.
Hyppia was a calm ball-player in defence, and he had developed a solid partnership with Jamie Carragher who is up next.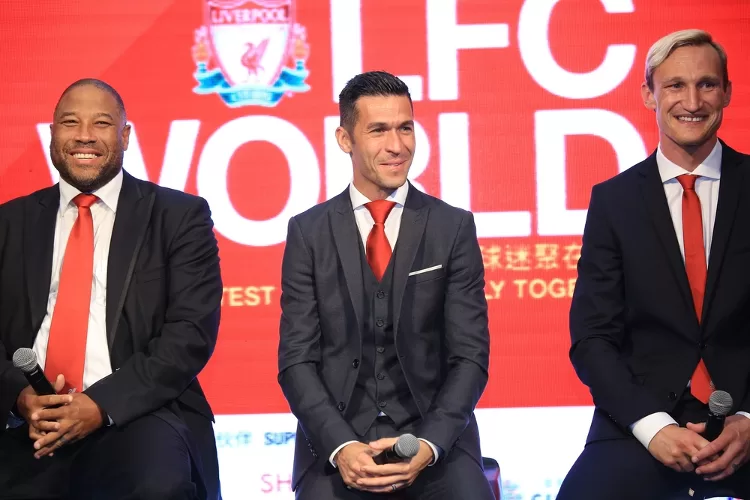 Jamie Carragher
It's rare to see a one-club man these days, but Liverpool's Jamie Carragher went against that trend. The centre back spent his entire career at Anfield between 1996 and 2013, and he won a number of major trophies.
Sadly for the player, his career coincided with Liverpool's long barren spell without a top-flight title. They won consistently during Carragher's time at Anfield, and he helped turn the team into one of the toughest defensive units in the division.
Jamie Carragher helped his club to win 11 major trophies across that 17-year career, and his finest moment came in 2005 when he was part of the Liverpool team that won the Champions League. He also won the FA Cup twice, the League Cup three times, the UEFA Super Cup twice and the Community Shield on two occasions. His other winner's medal came via the UEFA Cup in 2001.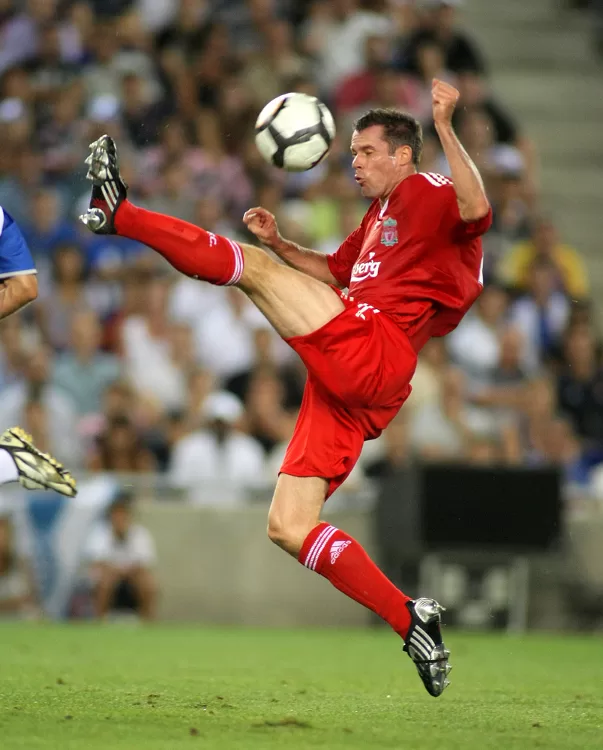 Ledley King
Injuries curtailed Ledley King's career, and that's a great shame for the player and his club. Tottenham Hotspur have traditionally struggled in the centre of defence, and King had brought calmness and steel to that important area of the pitch.
Ledley King progressed through the youth ranks at Spurs and made his first team debut for the club in 1999. Although he missed out on the chance to play in the League Cup final that season, King quickly became one of the best defenders in the squad.
King was a very stylish defender and was always comfortable on the ball. He could occasionally play in midfield and scored a number of useful goals.
Those injuries restricted his appearances, but Spurs were largely unsuccessful throughout Ledley King's time at the club. Over 14 years and 323 appearances, his only medal came as part of the team that won the League Cup in 2008.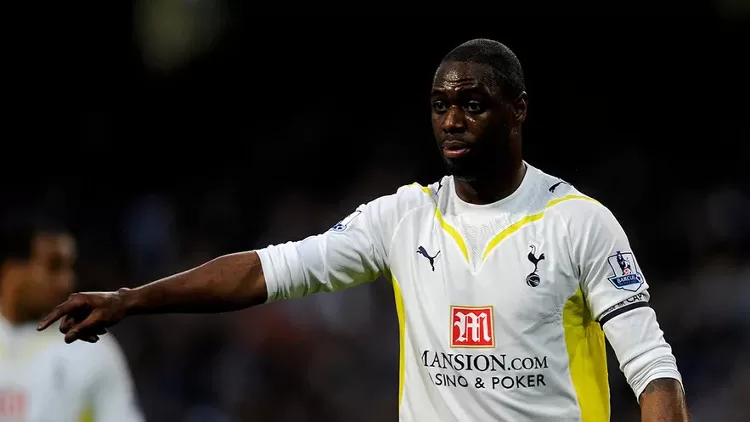 Stuart Pearce
Stuart Pearce will be mostly remembered for his time with Nottingham Forest, but he actually played for five teams in the top flight of English football. Nicknamed Psycho for his no-nonsense approach to defending, Pearce was also dangerous from set pieces, and scored more goals than most defenders.
His long playing career spanned 19 years and, along with Forest, Pearce featured for Coventry City, Newcastle United, West Ham United and Manchester City. He played 570 domestic games, but Stuart Pearce's only major trophies were two League Cup winner's medals with Nottingham Forest.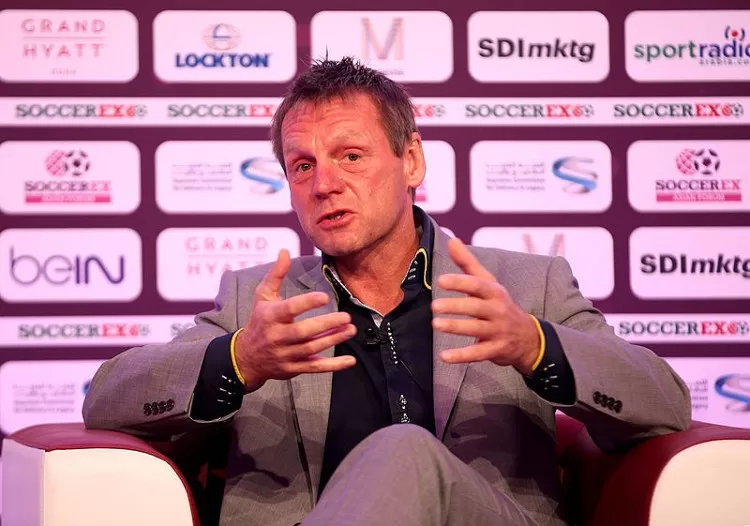 Paul McGrath
A stylish, calm and classy defender who could be tough in the tackle. Paul McGrath played much of his football prior to the Premier League era. He joined Manchester United in 1982, but left Old Trafford before the club began to dominate English football.
McGrath signed for Aston Villa in 1989 and played in four Premier League seasons for the club. He switched to Derby County in 1996 for his final season in the English top flight.
The Republic of Ireland international won the FA Cup with Manchester United in 1985, and he followed that up with two League Cup medals with Aston Villa in the 1990s. He famously had a falling out with United manager Alex Ferguson which is likely to have led to his departure from Old Trafford. Had he stayed, Paul McGrath would have undoubtedly won a well-deserved Premier League title.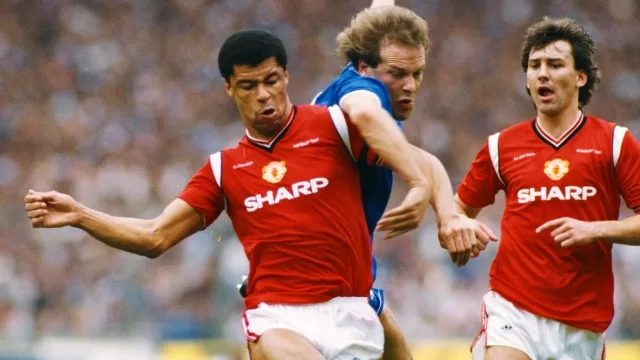 Final Thoughts
There will be arguments over the players that made this list, while others would put forward additional defenders for inclusion. We've also looked to exclude those who have yet to win an EPL medal, but are still playing in the English top-flight.
There will certainly be more contenders in the years that follow but, for now, these are the best defenders never to have won the Premier League.