The Premier League is synonymous with big crowds and packed stadiums, but that isn't always the case. Some teams have played in this division with much smaller accommodation for home fans and travelling supporters.
The minimum capacity allowed for EPL teams is 5 000, so let's now take a look at the smallest stadiums in this division.
What is the Smallest Stadium in the Premier League?
The smallest stadium in the history of the Premier League is Kenilworth Road. This is the home of Luton Town and the team were promoted to the division at the end of the 2022/23 season. As they began life in England's top flight, Kenilworth Road's capacity was just 10 265.
Smallest Premier League Stadiums of All-Time
Kenilworth Road – Luton Town
Capacity: 10 265
As we've just seen, Luton Town's Kenilworth Road stadium is the smallest of any team that has ever played in the Premier League. As they entered the division for the first time at the start of the 2023/24 season, the capacity of the ground was confirmed at 10,256.
While Kenilworth Road met those capacity requirements, they had to make some additional improvements to Kenilworth Road in order to meet EPL standards. This meant that their first scheduled home game in the Premier League, against Burnley, had to be postponed.
Vitality Stadium – Bournemouth
Capacity: 11 307
Before Luton arrived in the division, the Vitality Stadium at Bournemouth was the smallest in Premier League history. Bournemouth had first been promoted to the EPL in 2015 and, after relegation in 2020, they bounced back two years later.
Their ground can actually boast a record attendance of over 28,000 from 1957 but, for safety reasons, the capacity is now restricted to 11,307.

Boundary Park – Oldham Athletic
Capacity: 13 559
The earliest record for the smallest Premier League stadium was set by Oldham Athletic's Boundary Park. Oldham were founder members of the division and they played in the inaugural EPL season of 1992/93.
During their time in the Premier League, the capacity of Boundary Park was 13,559. Oldham's stay was brief; they were relegated in 1994 and have yet to return, but their small stadium set a record that stood for over twenty years.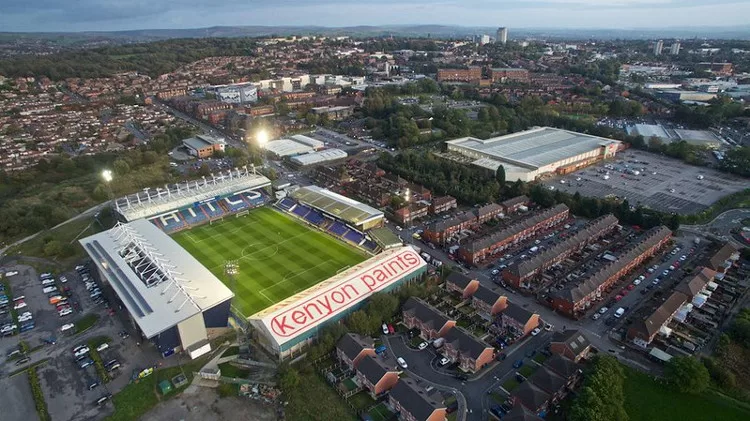 County Ground – Swindon Town
Capacity: 14 700
Swindon Town's stay in the Premier League was a brief one. They were promoted in 1992/93, but managed to stay for just one season in the top flight. While they played in the EPL, their County Ground stadium was one of the smallest, hosting just 14,700 spectators.
They were an entertaining team with a small ground that provided great atmosphere, but Swindon finished at the bottom of the 1993/94 table, and haven't been back to the Premier League since.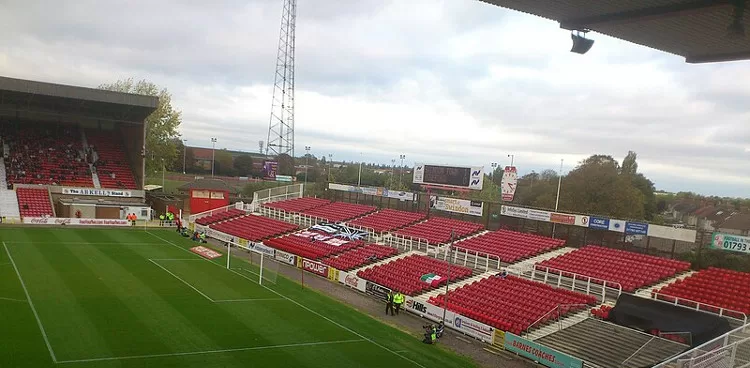 The Dell (closed) – Southampton
Capacity: 15 200
While they are currently in the Championship, Southampton have been Premier League regulars for much of the last 30 years. So, it may be surprising for some to see that their former Dell stadium held just 15,200 fans.
The Saints played at the Dell until 2001 when their new St Mary's home took over. The capacity of Southampton's new ground is much healthier at 32,384.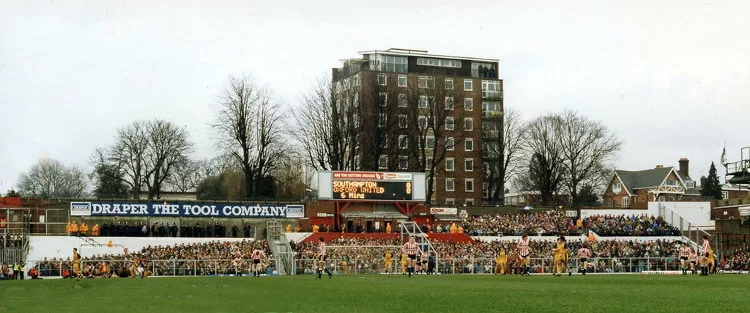 Bloomfield Road – Blackpool
Capacity: 16 220
Blackpool are another team whose stay in the Premier League was a brief one. Under their charismatic manager Ian Holloway, the team had been promoted and were set to play in the EPL across the 2010/11 season.
The Seasiders entered the division with a Bloomfield Road ground that held a capacity of just 16,220. It was a small facility, but there was plenty of atmosphere and visiting fans enjoyed a day out here. Sadly for Blackpool, they were relegated at the end of 2010/11 and have yet to return.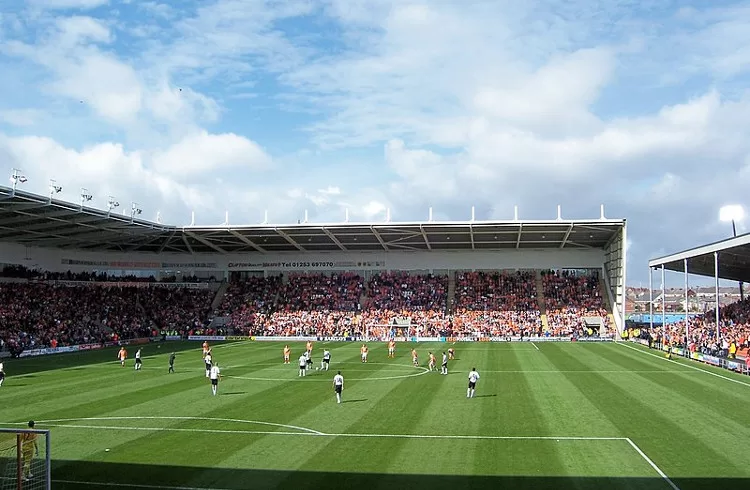 Brentford Community Stadium – Brentford
Capacity: 17 250
Brentford are a club with big ambitions. When they threatened promotion to the Premier League in a number of Championship seasons, they became aware that their old Griffin Park ground needed to be replaced.
The Community Stadium was, therefore, opened in 2020, but the capacity remained small at just 17,250. This still represents a big improvement on Griffin Park which held 12,763.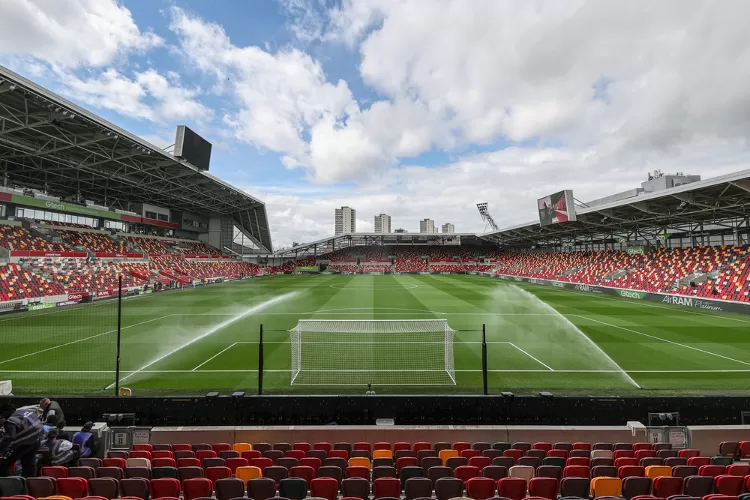 Baseball Ground (closed) – Derby County
Capacity: 18 300
Derby County are another team who decided to move away from their old ground, partly because of its reduced capacity. The Baseball Ground had been their home for many years, but its ability to accommodate just 18,300 spectators was one of its issues.
Derby are now out of the Premier League and it may be some time before we see them return. If they do come back, their current Pride Park stadium will be better equipped with its capacity of 33,500.

Loftus Road – QPR (and Fulham)
Capacity: 18 439
Loftus Road is known as the home of Queens Park Rangers, but Fulham have also played here. Fulham were tenants between 2002 and 2004 when their own Craven Cottage ground was being refurbished.
QPR remain at Loftus Road and play their home games to a capacity of just 18,439 fans. Fulham are now back at Craven Cottage with its current capacity of 22,384.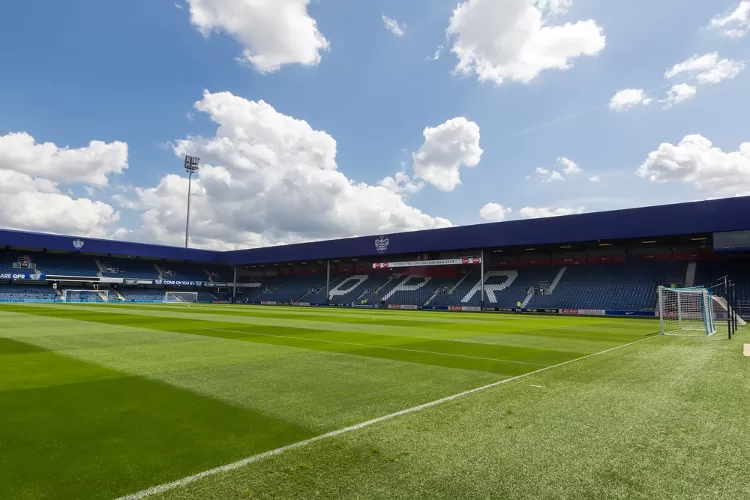 Liberty Stadium – Swansea City
Capacity: 20 937
Swansea City were a competitive team during their stay in the top flight. A capacity of 20,937 is relatively large compared to other grounds on this list, but the Liberty Stadium still makes it into the Top Ten.
Swansea moved to the Liberty in 2005, and the ground has now been extended slightly from its Premier League days. It can now accommodate 21,088 fans and that's a significant improvement on their former Vetch Field ground which had a capacity of just 11,475.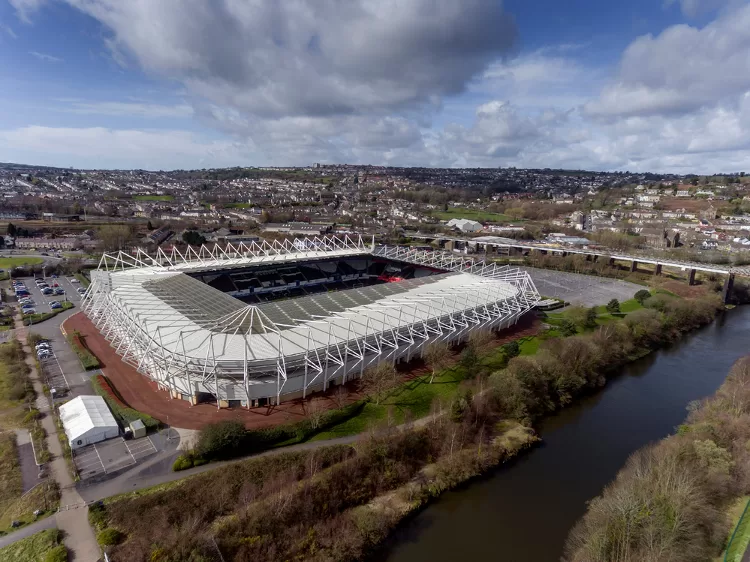 Final Thoughts
It may have been a surprise to see that the minimum capacity requirement for a Premier League stadium is just 5,000. All of these grounds comfortably meet that mark, but they are still small for England's premier division.
Many travelling fans from big clubs will miss out on tickets, but those are the rules, and we should welcome any team into the EPL. The question is, which teams and grounds will join this list in the future?