They are the men that pull the strings, providing assists to the strikers and helping out the defence when required. Midfielders are also expected to chip in with their fair share of goals as the season progresses.
The English Premier League has welcomed some of the best middle men in world football, but not all of them have been successful. Here are the best midfielders who finished their time in England without a Premier League winner's medal.
10 + 1 of the Greatest Midfielders Never to win Premier League Title
Steven Gerrard
There are many who would consider Steven Gerrard to be the best player in any position to have finished his career without a Premier League medal. Gerrard spent 17 years with Liverpool from 1998 to 2015, but his time at Anfield coincided with the club's long run without a league trophy.
Steven Gerrard claimed plenty of winner's medals: In those 17 years at Anfield he won the Champions League, the UEFA Cup, two FA Cups and three League Cups, but the Premier League title eluded him.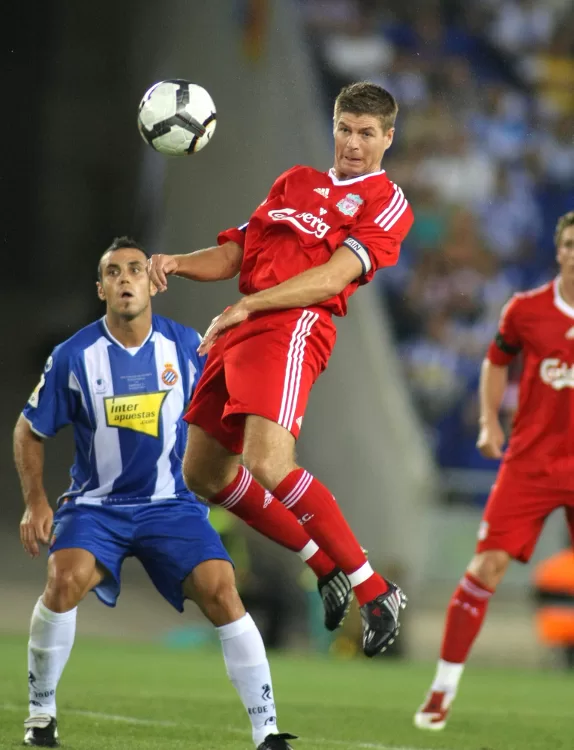 Luka Modric
Croatian international Luka Modric was one of the first players to become frustrated at Tottenham's lack of success. He joined the club from Dinamo Zagreb in 2008, and quickly became one of the classiest players in the EPL.
Modric didn't score many goals, but his passing and link up play was sublime. Spurs won the League Cup in the season prior to Luka Modric's arrival, but they couldn't follow up during his four years at White Hart Lane. He moved to Real Madrid in 2012 where he won virtually everything in the game.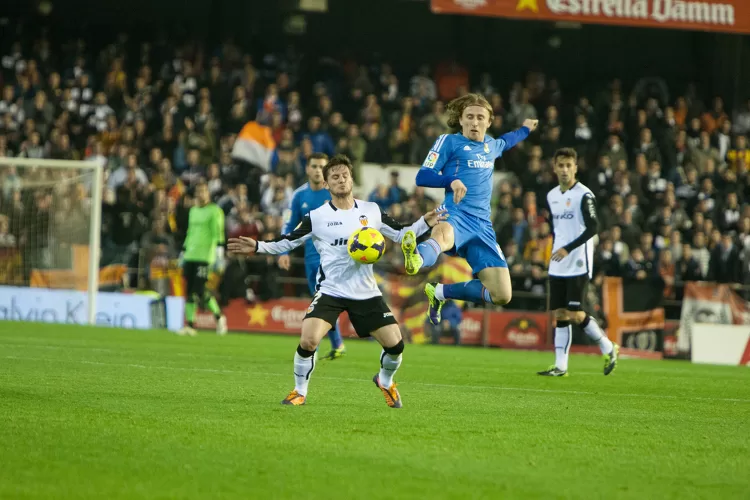 David Ginola
A talented winger who only seemed to deal in spectacular goals, David Ginola was a fans' favourite wherever he went. After making his name in his native France, Ginola played in the English top flight with Newcastle United, Spurs, Aston Villa and Everton.
His Newcastle team finished second in the EPL in 1995/96, and that was the closest he got to the title. David Ginola's only medals in England came via the League Cup with Spurs in 1999 and the Intertoto Cup with Aston Villa in 2001.
Matt Le Tissier
It was widely reported that Matt Le Tissier had many chances to move to a bigger club, but he remained loyal to Southampton throughout his career. He went on to become the Saints' best ever player, but that loyalty probably cost him some major trophies.
Le Tissier played between 1986 and 2002, and was recognised as one of the most gifted players of his generation. He scored spectacular goals and had an exceptional record of 47 successful penalties from 48 attempts. Despite all of that, Matt Le Tissier failed to claim a winner's medal in his career.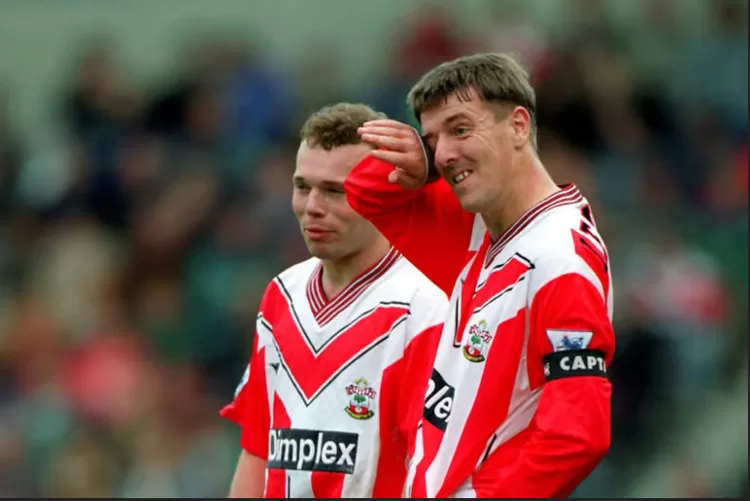 Xabi Alonso
Spanish international Xabi Alonso is another midfielder who couldn't quite end Liverpool's Premier League title drought. He won the Champions League and FA Cup alongside Steven Gerrard and has secured league winner's medals at Real Madrid and Bayern Munich.
Liverpool finished second in the table in Alonso's last season at the club in 2008/09, and that was as close as he got to the biggest prize in English football.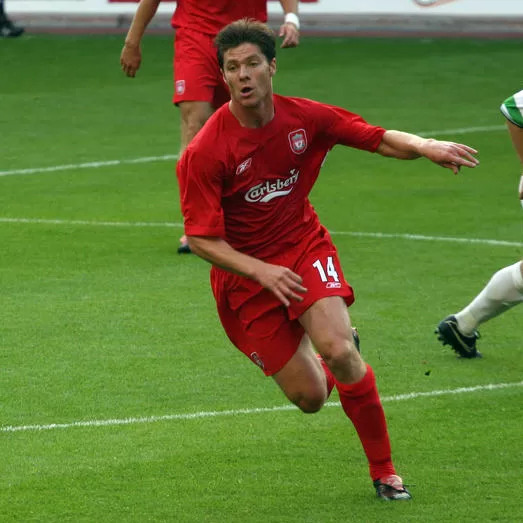 Chris Waddle
Chris Waddle's best years in English football predated the Premier League. He made his name at Newcastle United, before joining Tottenham Hotspur in 1985. Waddle became a favourite at Spurs, but he left the club before the start of the Premier League era.
The England international later spent four seasons with Sheffield Wednesday in the newly-formed Premier League. A tricky winger who scored incredible goals, Chris Waddle was part of one of Wednesday's best ever sides, but he failed to win a major honour in England.
Gareth Bale
Often bracketed as a forward, Gareth Bale began life as a left back, before being pushed up to the wing. He started at Southampton, but his Premier League years were spent exclusively at Tottenham Hotspur.
Bale announced himself with a stunning hat trick against Inter Milan in a Champions League game. Despite interest from other clubs, he remained loyal to Tottenham, but his only medal came as part of the squad that won the 2008 League Cup. Like Luka Modric before him. Gareth Bale left for Real Madrid, where he won a host of trophies.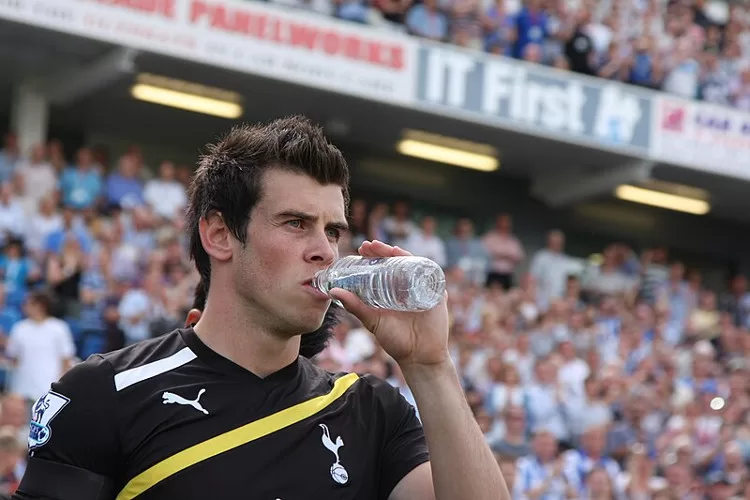 Steve McManaman
Steve McManaman was unfortunate to make his debut for Liverpool, in the season after they won the first division title in 1989/90. A winger with great dribbling skills and an eye for goal, McManaman did help the Reds to an FA Cup win in 1992 and a League Cup trophy three years later.
Frustrated by a lack of further success, Steve McManaman moved to Real Madrid in 1999 where he won two La Liga titles.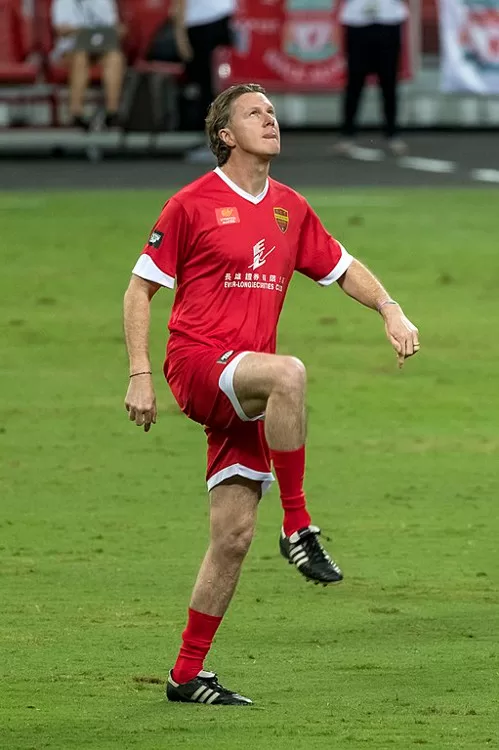 Paul Gascoigne
Paul Gascoigne's early playing career mirrored that of his former Newcastle United teammate Chris Waddle. Both made their names at St James' Park, before joining Tottenham Hotspur.
Gascoigne left Spurs for Lazio in 1992, but he returned to play four seasons in the Premier League for Middlesbrough and Everton. He was considered to be the most gifted English footballer of his generation, but, despite 12 seasons in England's top flight, Gazza's only medal was an FA Cup win with Spurs in 1991.
Ruud Gullit
A strong and talented Dutch midfielder, Ruud Gullit was an exciting acquisition for Chelsea when he joined the club from Sampdoria in 1995. He helped to transform the Blues into title contenders, but retired before the club earned their greatest successes.
Gullit played until 1998 and he was one of the best midfielders in the Premier League, but he failed to win a major trophy in England.
Javier Mascherano
After impressing during a brief stint with West Ham, Liverpool brought Argentine international Javier Mascherano to Anfield in 2006. He was another brilliant midfielder who couldn't quite bring the Premier League trophy that the club desired.
Mascherano went on to win four La Liga tiles with Barcelona, but he failed to win a trophy in England.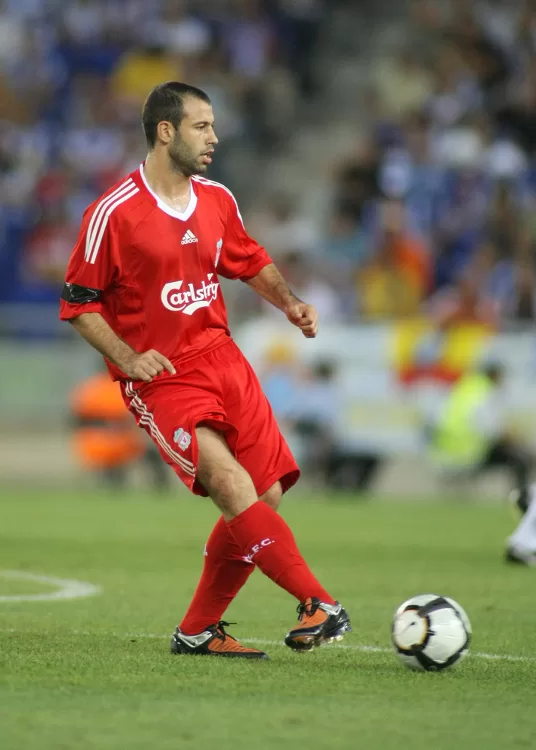 Final Thoughts
As with all these lists, we've left out players who are still performing in the Premier League. While others may follow in the future, these are the best players without a winner's medal right now.
Do you agree, or could more options be added to our list?