Some footballers have a reputation for ill-discipline, but is that really justified? Is the following list of the most red cards in the history of the Premier League full of the usual suspects, or are there some surprise names here?
While the Premier League reached its 30-year anniversary in 2022, there have been some unfortunate records set, and here are the men at the top of the list in terms of dismissals.
Who has the most Red Cards in the Premier League?
As of the start of the 2022/23 Premier League season, three players hold the record of having received eight red cards in their EPL career. Patrick Vieira, Duncan Ferguson and Richard Dunne have all retired now, so it will require a current player to come through and beat this level.
Eight Red Cards
Patrick Vieira
French international Patrick Vieira was seen as a complete midfielder. He was a quality player in defence, was able to link attacking play, and he scored some important goals in his time with Arsenal between 1996 and 2005.
Unfortunately, Vieira crossed the line with officials at times. He received a first red card from referee Stephen Lodge in 1998 and went on to be sent off on eight occasions.
Duncan Ferguson
Those that have followed Duncan Ferguson's career will not be surprised to see his name on the list. Having made his name with Dundee United and Rangers, the Scottish striker spent 12 years in the English Premier League with Everton and Newcastle United.
He came to Goodison Park with a reputation for ill-discipline and, while he became a fans favourite with Everton supporters, those issues were never far away. Duncan Ferguson also earned eight red cards in the Premier League.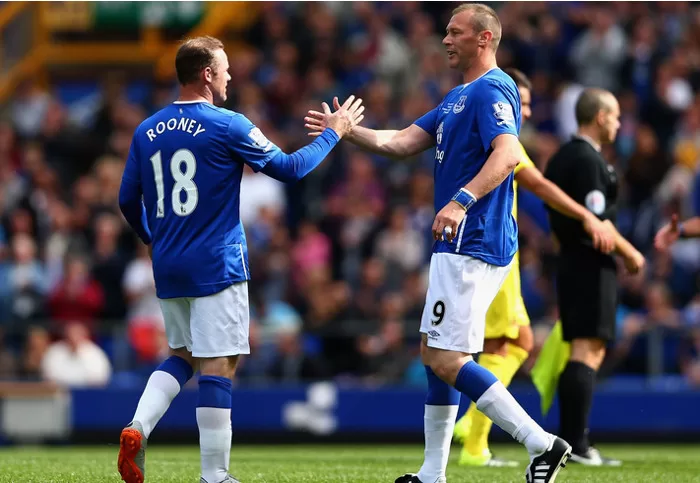 Richard Dunne
Republic of Ireland defender Richard Dunne enjoyed a long, 19-year career in England, playing for four different clubs. He began with Everton in 1996, but made his name with Manchester City during a nine-year spell from 2000 to 2009.
Dunne was known as a 'no-nonsense defender, who was tough in the tackle, but he could cross the line at times. When he retired in 2015, he had equalled the record for most Premier League red cards with eight dismissals in total.
As an interesting aside, Richard Dunne held another unwanted Premier League record when he retired. He scored ten own goals in this division and that milestone still stands today.
Seven Red Cards
Lee Cattermole
Four players finished their Premier League careers with seven red cards to their names. Lee Cattermole is included in this list, and he played for 14 years with three clubs: Middlesbrough, Wigan Athletic and Sunderland.
Cattermole was a combative defensive midfielder and one of his former managers, Gus Poyet, suggested that his frustration would sometimes come out in the shape of a poor tackle. Lee Cattermole also picked up 88 yellow cards in just 271 appearances in the Premier League.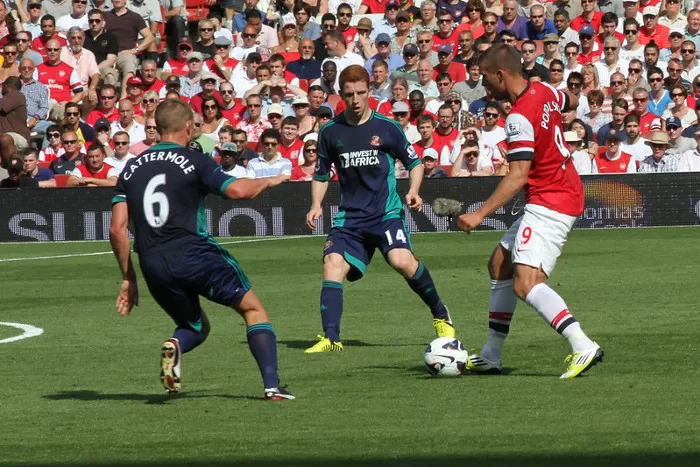 Alan Smith
The Alan Smith that we're referring to here is the one who played for Leeds United, Manchester United and Newcastle United. He was a striker who was known for a struggle to control his temper at times, and maybe opposition defenders used this to their advantage on at least seven occasions.
Smith was also sent off seven times, and those dismissals came during his time at all three of his Premier League sides. He received five red cards while with Leeds United, one at Manchester United and one at Newcastle United.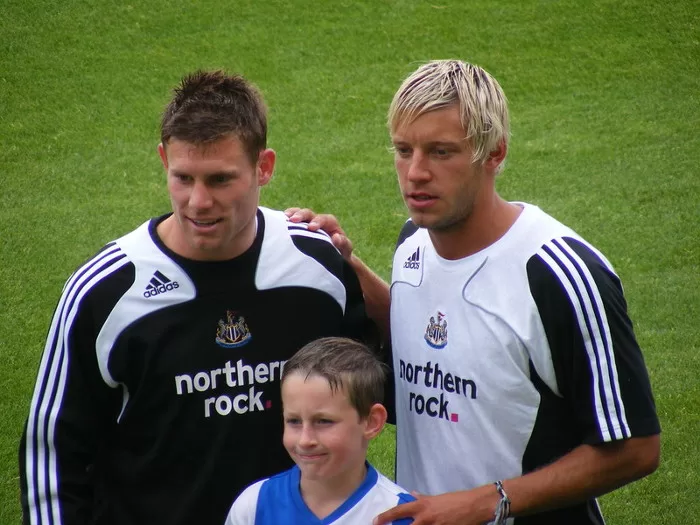 Roy Keane
While Roy Keane began his top flight English playing days with Nottingham Forest in 1990, the vast majority of his career was played in the Premier League era. He will mostly be remembered for his time with Manchester United where he was a natural leader in midfield.
A competitive man in nature, Keane also had some personal feuds, and one of these, with Manchester City's Alf Inge Haaland, led to his most infamous red card. Another bitter rivalry with Alan Shearer led to another red card at St James's Park in 2001.
Roy Keane also earned seven sendings off in the Premier League and, at one stage, he was responsible for more than ten per cent of the red cards that Manchester United had ever received at Old Trafford.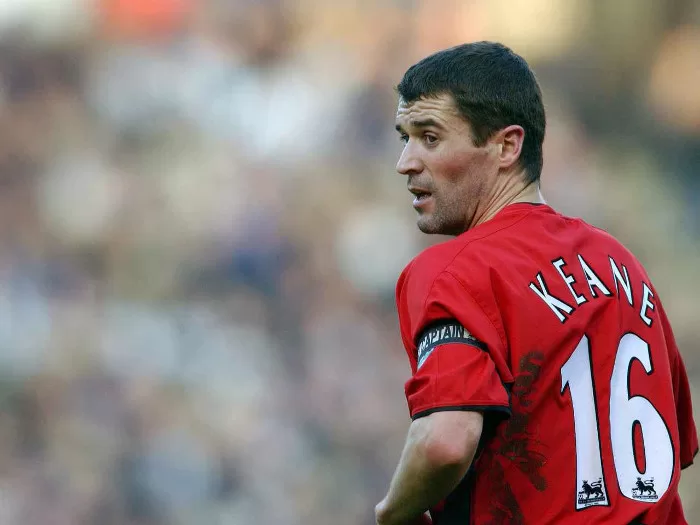 Vinnie Jones
Vinnie Jones' professional career crossed the old First Division and Premier League eras. He will be remembered as one of football's last true hard men, and he picked up seven red cards in the EPL. Most will know him from his time with the Crazy Gang at Wimbledon, but Jones also briefly played in the Premier League for Chelsea, while enjoying additional top flight spells at Leeds United and Sheffield United.
Those seven red cards that he received means that Vinnie Jones is the only player with seven dismissals from less than 200 Premier League games.
His battle to stay on the pitch for 90 minutes is reflected in his overall stats. In total, Jones was sent off 12 times in his professional career, with five of those red cards coming outside of Premier League matches.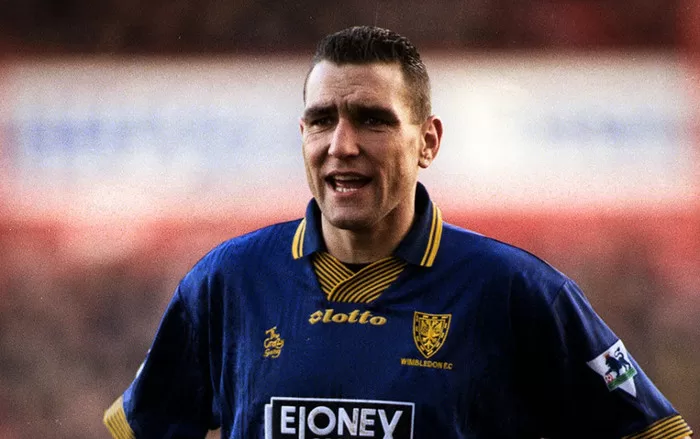 Final Thoughts
It's interesting that there are no current footballers on this list of players with the most red cards. There is a feeling among pundits that more cards are issued in the present day than in times past, but this list may not back up that suggestion.
All of the players on this list have retired and, while all have played in the Premier League era, there are no current footballers in the list. That means that nobody mentioned on here is going to set a new record of nine red cards. For that to happen, we need some new players to come through and overtake the three names at the top.
No current EPL players have more than five reds at the time of writing, although that situation could obviously change in the future. For now, we remember these hard men of the game, while wondering if their dubious records will ever be matched.