Any team with a long history is going to build up great rivalry along the way and Manchester United are no exception. The Red Devils have been around since 1878 and have been largely successful for over 125 years so jealousy and a desire to secure greater success will tend to fuel that rivalry.
Let's take a look at the teams in question:
Manchester United's Greatest Rivalries
Manchester City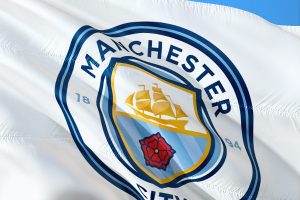 This is an obvious one: Manchester City are the 'noisy neighbours' and as the side closest to United in geographical terms, there is a natural rivalry going on between them. Those who are only familiar with City in the Premier League era will recall that they dropped into the third tier of English football relatively recently but they have enjoyed plenty of success over the years and with new owners pumping millions into the club, they are now back at the very top.
Manchester City have won the Premier League seven times up to the end of the 2022/23 campaign, but had previously taken the old first division trophy on two separate occasions. They've also won the FA Cup seven times up to 2023, and although that overall record isn't comparable to United's it's a respectable one and in the modern day, they have a squad that can compete with the best.
Played for Both
Talking of noisy neighbours; as of 2023, more than 30 players have featured for both Manchester clubs. The list includes some famous names including Brian Kidd, Carlos Tevez and Peter Schmeichel, but perhaps the most notable of all was Denis Law, who was actually a City player from 1960-61 before joining United. Subsequently, he returned to his former club in 1973.
Brian Kidd also holds the unique distinction among the players on this list of appearing in the Manchester Derby, the Merseyside Derby and the North London Derby.
Two United players have also gone on to manage City – Steve Coppell and Mark Hughes – while legendary United manager Matt Busby was once a City player!
Liverpool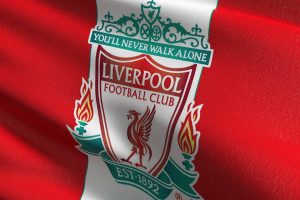 The 1970s and 1980s were a relatively barren period for Manchester United. They may have won the FA Cup on three separate occasions across those decades but they didn't win a single First Division title and at the end of the 1973/74 season, the unthinkable happened as they were relegated into the second tier.
Over the same twenty-year period, Liverpool won the league on no fewer than eleven occasions while adding in three FA Cups for good measure. The Reds on Merseyside were quick to point out at the time that they held the record for domestic league trophies, but since United won the Premiership in 1992/93, that's a record that they have since taken over.
The rivalry between the clubs remains despite Liverpool's having to wait until 2019/20 to win the Premier League, and it's a bitter relationship. Transfers between the two are extremely rare, with Phil Chisnall's move from Anfield to Old Trafford in 1964 being the last time that a player moved directly between these clubs.
Take this short quiz now and gear up for the ultimate ManUtd challenge!
Leeds United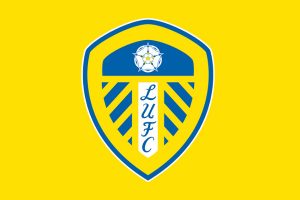 Leeds United's rivalry with Manchester United is largely based around similar issues to that of Liverpool's. In the early 1970s, while the Red Devils were struggling to land any type of trophy, Leeds were one of the most successful clubs in England, winning a number of titles during the Don Revie era.
A league championship in 1973/74 was the pinnacle, and ironically, Leeds were the last side to win the old first division title before the Premiership era heralded United's dominance.
But there are other reasons why the clubs' supporters detest each other, with Leeds and Manchester United representing Yorkshire and Lancashire respectively in football's version of the War of the Roses. Transfers between the two clubs do happen, but players such as Rio Ferdinand, Daniel James and Gordon McQueen who take the direct route are never forgiven by their former fans.
Arsenal and Chelsea
Manchester United have dominated the Premier League era, and in 23 seasons since the competition took over from the old first division, they have won the title on no fewer than 13 occasions. In that time, only Chelsea and Arsenal have really come close to matching them and challenging their dominance – although Manchester City have emerged far more recently as viable title contenders.
Rivalry between managers has also been notable during that time, with Sir Alex Ferguson looking forward to his encounters with Arsenal's Arsene Wenger and Jose Mourinho at Chelsea who, ironically, later became the boss at Old Trafford.
Once again, there have been transfers between the sides involved, and they included a particularly controversial deal that took Juan Mata from Chelsea to United. Fans at Stamford Bridge were angry that the club had sold the Spanish international to one of their biggest rivals, and Mata became a productive player at Old Trafford.
Games between these teams can be feisty affairs, with Manchester United v Arsenal being a highly volatile game when Sir Alex Ferguson was in charge. The hostility between players such as Roy Keane and Patrick Vieira was always evident, and tackles were fierce, with no-one holding back.
Manchester United also have rivalries in Europe, most notably against Bayern Munich, who they defeated in such dramatic fashion in the Champions League final of 1999. But it's the domestic rivalry that really stirs up interest, as United can truly claim to be the most successful team of the Premier League era.
They may not have won the trophy since 2012-13, but with 20 league titles overall, it will be a long time before any of these rivals get a chance to catch up.