Among the many world class players to have appeared in the Premier League, a high proportion have come from Belgium. The domestic league isn't the most competitive or glamorous in Europe, so maybe these players have moved abroad to look for a greater challenge.
Whatever their reasons for playing here may be, it's time to take a look at the best Belgian players in EPL history.
15 Greatest Belgian Players in PL History
Kevin de Bruyne
Anyone who had seen Kevin de Bruyne perform at Chelsea might have been surprised to see him feature in a list of greatest Belgians in the Premier League. The midfielder failed to impress at Stamford Bridge and left to join Wolfsburg in 2014.
Manchester City gave De Bruyne a second chance in England and he didn't miss out. The player became one of the most important members of a side that dominated English football and, by the start of the 2022/23 season, Kevin de Bruyne had won 14 major trophies with City.
Thibaut Courtois
One of the best goalkeepers to ever come out of Belgium, Thibaut Courtois made his name over seven years at Chelsea between 2011 and 2018. He had impressed at Genk where he made his professional debut in 2009.
The highest accolade for keepers in the Premier League is the Golden Glove, a trophy awarded to the stopper who has made the most clean sheets across the season. Courtois won this in the 2016/17 EPL campaign, and he was vital to his club's success during his time at Stamford Bridge.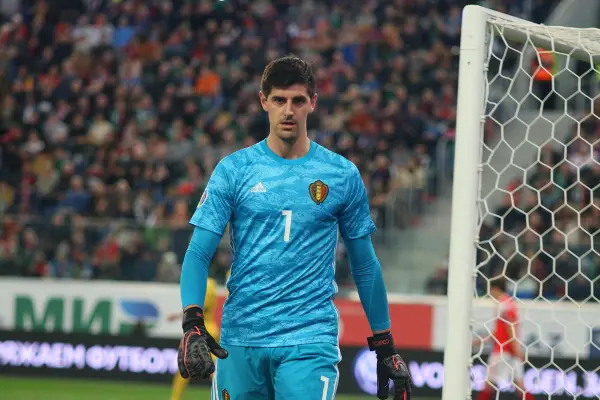 Romelu Lukaku
While he was a difficult player for coaches to manage at times, there's no doubting the fact that Romelu Lukaku was an effective goal scorer in English football. The striker joined Chelsea from Anderlecht in 2011, but was initially sent out on loan to gain more Premier League experience.
Lukaku made his mark with West Bromwich Albion and Everton, and the Toffees eventually made his loan deal a permanent one in 2014. The player moved on to Manchester United, before returning to Chelsea, but he's yet to settle at Stamford Bridge. Despite all his issues, Romelu Lukaku has a healthy record of 121 Premier League goals across four clubs.
Eden Hazard
Eden Hazard was already considered to be a world class player when he joined Chelsea from Lille in 2012. Several clubs had been linked with the midfielder's signature, but Chelsea were able to meet the big transfer feel demanded by his former team.
Hazard went on to become a vital member of a Chelsea side that won two Premier League titles during his spell at Stamford Bridge. He also helped the team to win the FA Cup in 2018, the League Cup in 2015, and the Europa League in 2013 and 2019. Seeking a new challenge, Eden Hazard moved on to Real Madrid in 2019.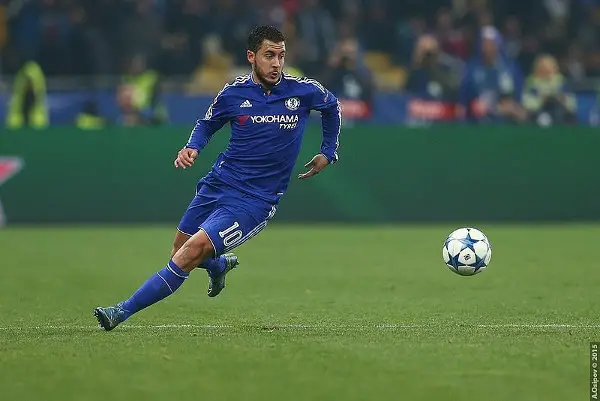 Vincent Kompany
Manchester City have dominated the Premier League in the modern era, and the man wearing the captain's armband was the Belgian defender Vincent Kompany. He was a natural leader who skippered the City side to 12 major trophies including four Premier League wins.
Kompany arrived from Hamburg in 2008, and initially proved his worth as a calm and effective defender. When he was made captain of the team, City fans saw his true leadership, and it's no surprise to see him move into management at the end of his playing career.
Youri Tielemans
Belgian international Youri Tielemans became a hero for Leicester City fans when he scored the winning goal in the 2021 FA Cup final. He'd originally joined the club on loan from Anderlecht in 2019 before the Foxes made his deal a permanent one.
A midfielder who could score useful goals, Tielemans would go on to win the Community Shield with Leicester at the start of the 2021/22 season. Unfortunately, he couldn't prevent the Foxes from being relegated the following year, and he now plays with Aston Villa.
Marouane Fellaini
Having initially made his name in the Premier League with Everton, Marouane Fellaini left to join Manchester United in 2013. He spent 11 years in England, but it's fair to say that his best period came with Everton, where he became a fans' favourite.
A tall and combative midfielder, Fellaini could also score important goals while linking attack and defence. While opinions were mixed among Manchester United fans, he did win four major trophies at Old Trafford including the FA Cup in 2016.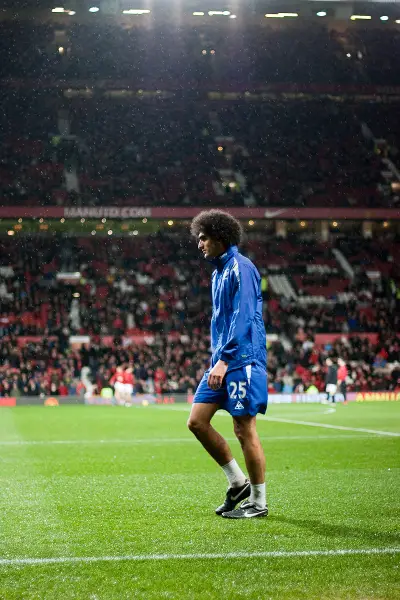 Mousa Dembélé
Midfielder Mousa Dembele joined Fulham from Dutch side AZ in 2010, before being snapped up by Tottenham Hotspur two years later. He was loved by fans of both London teams for his skill and determination, and he was undoubtedly one of the best Belgian players to grace the Premier League.
The Belgian national team also recognised his qualities, and Dembele won 82 senior caps during a period when the side climbed toward the top of the FIFA rankings.
Toby Alderweireld
Centre half Toby Alderweireld had been a target for Tottenham long before he eventually signed for the London club in 2015. He made his name with Ajax before moving to Atletico Madrid in 2013, but his time in Spain was not productive.
Alderweireld first played in the Premier League while on loan at Southampton before Spurs signed him on a permanent contract. He was known for being a calm defender, who could also turn defence into attack, with accurate long-range passing.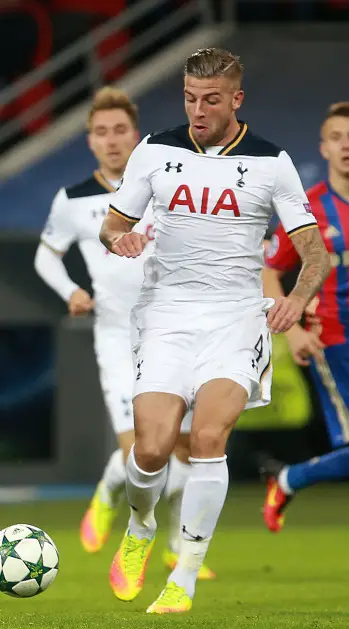 Jan Vertonghen
Another player to have featured for Spurs, Jan Vertonghen, developed a solid defensive partnership with his compatriot Toby Alderweireld. He was signed from Ajax in 2012, and spent eight years in North London, helping his team challenge for honours towards the top of the Premier League table.
Vertonghen was revered by Tottenham fans, who gave him the nickname Super Jan, and he made it into the PFA's Premier League team of the year on two occasions.
Thomas Vermaelen
Across North London at Arsenal, Thomas Vermaelen was another player making an impression on the English Premier League. Another centre half to develop his career with Dutch club Ajax, Vermaelen quickly stood out as a leader in the heart of defence.
He joined Arsenal from Ajax in 2009, and spent five eventful years in North London. While he wasn't a regular goal scorer, Vermaelen scored on his debut, which endeared him to Gunners fans. The defender left for Barcelona in 2014, just after helping his English team to win the FA Cup final.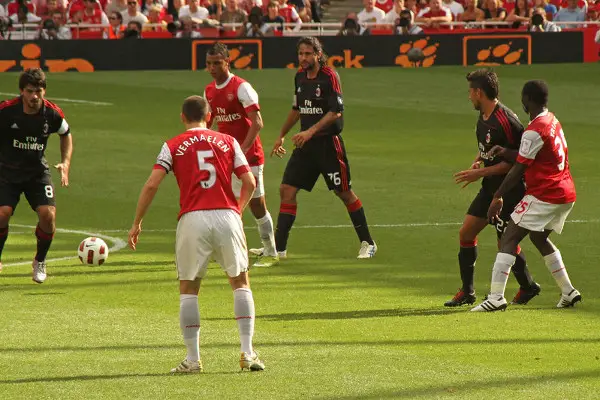 Christian Benteke
While he may have struggled during his later spell in the Premier League, Christian Benteke was a prolific striker with Aston Villa, and he deserves a place on this list. The player joined Villa from Genk in 2012, and was a productive scorer with the Midlands club, finding the net on 42 occasions in 89 EPL matches.
His displays saw Liverpool sign Benteke, but he struggled at Anfield before finishing his English career with Crystal Palace. Only Aston Villa fans saw the best of him, but they will always remember the positive contributions that Christian Benteke made for their side.
Philippe Albert
Philippe Albert was one of the first Belgian players to make an impression during the Premier League era. Newcastle United were the club to take a chance on a player who had stood out during his time with Charleroi, Mechelen and Anderlecht.
Albert joined Newcastle in 1994 and became an important part of a side that began to challenge for league titles in the mid-1990s. He was a defender, who was solid in the air, but he will mostly be remembered by English football fans for an outrageous chipped goal for the Magpies against Manchester United.
Divock Origi
English football fans probably didn't see the best of Divock Origi. The striker spent eight years at Liverpool after joining from Lille in 2014, but could never be considered as a first team regular.
He scored 22 goals in 107 EPL appearances for the Reds, but will mostly be remembered by Liverpool fans for his goal in the 2019 Champions League final. Origi came back to the Premier League with Nottingham Forest in 2023, and maybe there is still time for English fans to see the best of him.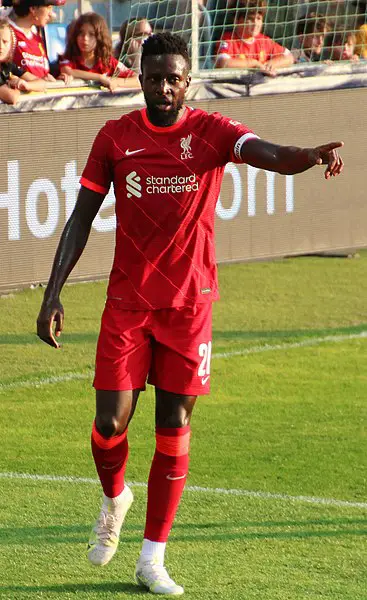 Simon Mignolet
A goalkeeper with Liverpool and Sunderland. Simon Mignolet spent many years battling with Thibaut Courtois for Belgium's number one shirt. Sunderland were his first English side, and he joined up at the Stadium of Light from Sint-Truiden in 2010.
Mignolet established himself as a reliable keeper during his time in the North East, and he was first choice for Sunderland across three Premier League seasons. His performances for the club tempted Liverpool into making a move, and Mignolet crossed to Anfield in 2013. In his early days with Liverpool, his performances remained solid and, while he lost form in his later games, Simon Mignolet remains one of the best Belgian players in the Premier League.
More Notable Belgian Players
Of the many Belgian players to miss out on this main list, Kevin Mirallas should earn a notable mention. The winger spent seven years playing for Everton between 2012 and 2019, and was linked with other Premier League clubs during his spell at Goodison Park.
Mirallas made 151 Premier League appearances, scoring 29 goals.
Another player who might have been included was the striker Michy Batshuayi. He was signed by Chelsea from Marseille in 2016, but spent most of his six years at the club out on loan. One of those temporary spells was with Crystal Palace, where he scored seven goals in 29 EPL matches.
His record in England was a modest one, but there was a feeling that Michy Batshuayi would have made a better impression if he'd been given an extended run in any of his teams.
Conclusion
Many countries across Europe have seen their best players leave for the English Premier League. In Belgium, the trend has been ongoing since Philippe Albert and others broke ground in the 1990s.
Scouts in England will continue to look to this country to provide even more talented players, and we can expect to see more arrivals from Belgium in the near future. The question is, will any of them be good enough to make it onto this list?